Igloopod: A Creative Solution for Your Business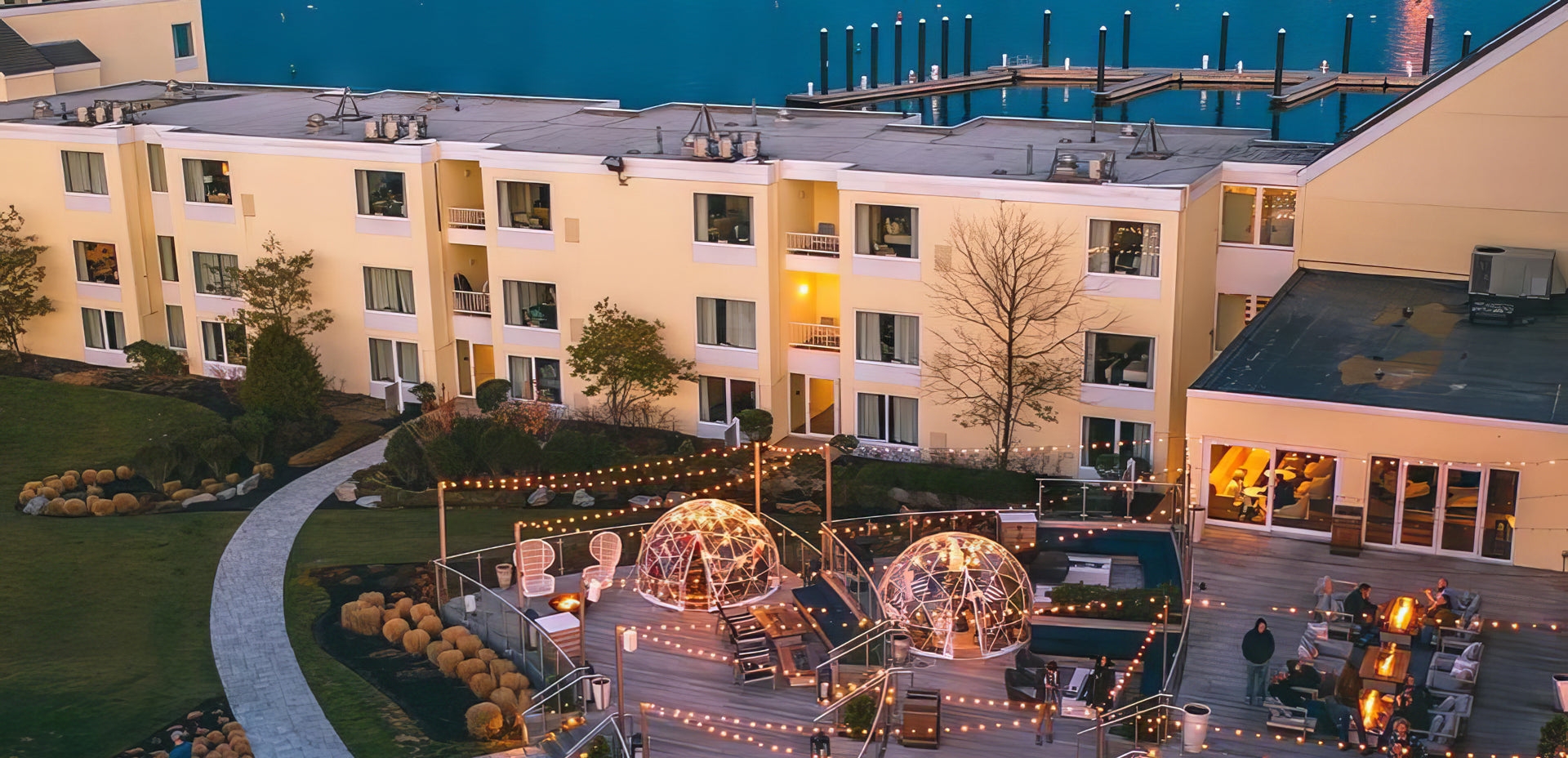 Running a hospitality business requires creating an enjoyable experience for your customers, and this can be challenging during extreme weather conditions. That's where Igloopod comes in – a versatile and innovative solution that provides a unique outdoor space for your business all year round.
One of the main advantages of Igloopod is its ability to provide a warm and cozy atmosphere during the winter months. This allows customers to enjoy outdoor dining all year round, which can be a profitable source of income for your business. The Igloopod's unique experience will keep your customers coming back, and the dome's design creates an eye-catching and memorable outdoor space that sets your business apart from competitors.
The Igloopod's design isn't just aesthetically pleasing; it's also functional. With the capacity to seat up to 8 people comfortably, it provides additional seating areas and the flexibility to adapt to changing needs. It's an excellent option for winter outdoor accommodation and hosting special events. What's more, because it's portable and easy to set up, you can move it around as needed and take it down when it's not in use.
Another benefit of the Igloopod is that it's made of 100% recyclable materials that are suitable for outdoor use. It can withstand harsh weather conditions, making it a durable and environmentally-friendly investment for your business. 
During hot summer days, a summer canopy cover can provide shade and protection from the sun, creating a comfortable environment for customers to enjoy. This feature is easily installed and can be removed during the winter months. Ventilation windows, on the other hand, can improve airflow within the dome, keeping it cool and fresh during the summer months. This feature is particularly useful when the dome is fully enclosed, as it helps to prevent stuffiness and maintain a comfortable temperature for customers.
Private Dining Rooms
The most popular uses for Igloopod in hospitality businesses is private dining rooms. These cosy and intimate spaces are perfect for romantic dinners or small group gatherings. They offer a unique and secluded atmosphere that is difficult to replicate in a traditional restaurant setting. Businesses can offer packages that include a private dinner for two or a group of friends, complete with a personalized menu and a stunning view.
Pop-Up Shops 
Igloopods can also be used as pop-up shops within businesses. This is a great way for small businesses to showcase local artists and designers, and offer their guests a unique shopping experience. Pop-up shops can range from clothing and jewelry to artwork and home décor. They provide guests with a chance to discover new and exciting products and support local businesses at the same time. 
Cozy Spots for Food and Drinks 
Businesses can use Igloopods to create cozy spots for guests to enjoy food and drinks while taking in the scenery. These pods can be set up on balconies, rooftops, or other outdoor spaces to create a unique dining experience. They offer a more private and intimate setting than a traditional outdoor seating area and provide guests with an opportunity to enjoy the view in comfort. 
Unique Event Spaces
Igloopods can also be used as unique event spaces. They are perfect for small weddings, engagement parties, and other intimate celebrations. Companies that specialize in event management and hotels can provide packages that include the use of Igloopods, as well as catering, decorations, and other services. These events offer guests a unique and memorable experience that they are unlikely to forget. 
Spa and Wellness Areas
Hotels and wellness retreats can use Igloopods as private relaxation spaces for guests. These pods can be set up in a garden or other outdoor space, and offer a peaceful and secluded spot for guests to unwind. Packages can be offered that includes a private yoga or meditation session, followed by a relaxing massage or facial inside the Igloopod.
From private dining rooms to pop-up shops, cozy spots for food and drinks with a view, unique event spaces, and spa and wellness areas, Igloopods offer possibilities for businesses to stand out and provide their guests with a memorable and one-of-a-kind experience.